From 21- 25 Sept, artist Camilla Brendon invited us into her studio to see her project kelp forests in the sea considering the impact of plastic pollution on the oceans. Camilla was Live on our IGTV showing us around her studio and hosting a workshop.
Listen to the introductions to her projects to learn about her practice
Get creative with online activities you can do any time
Take part in our Create It Share It activities created by Camilla Brendon and make Bottle Baskets as she did in her Online Workshop. Click on the image for detailed instructions and make sure to share with us your creations.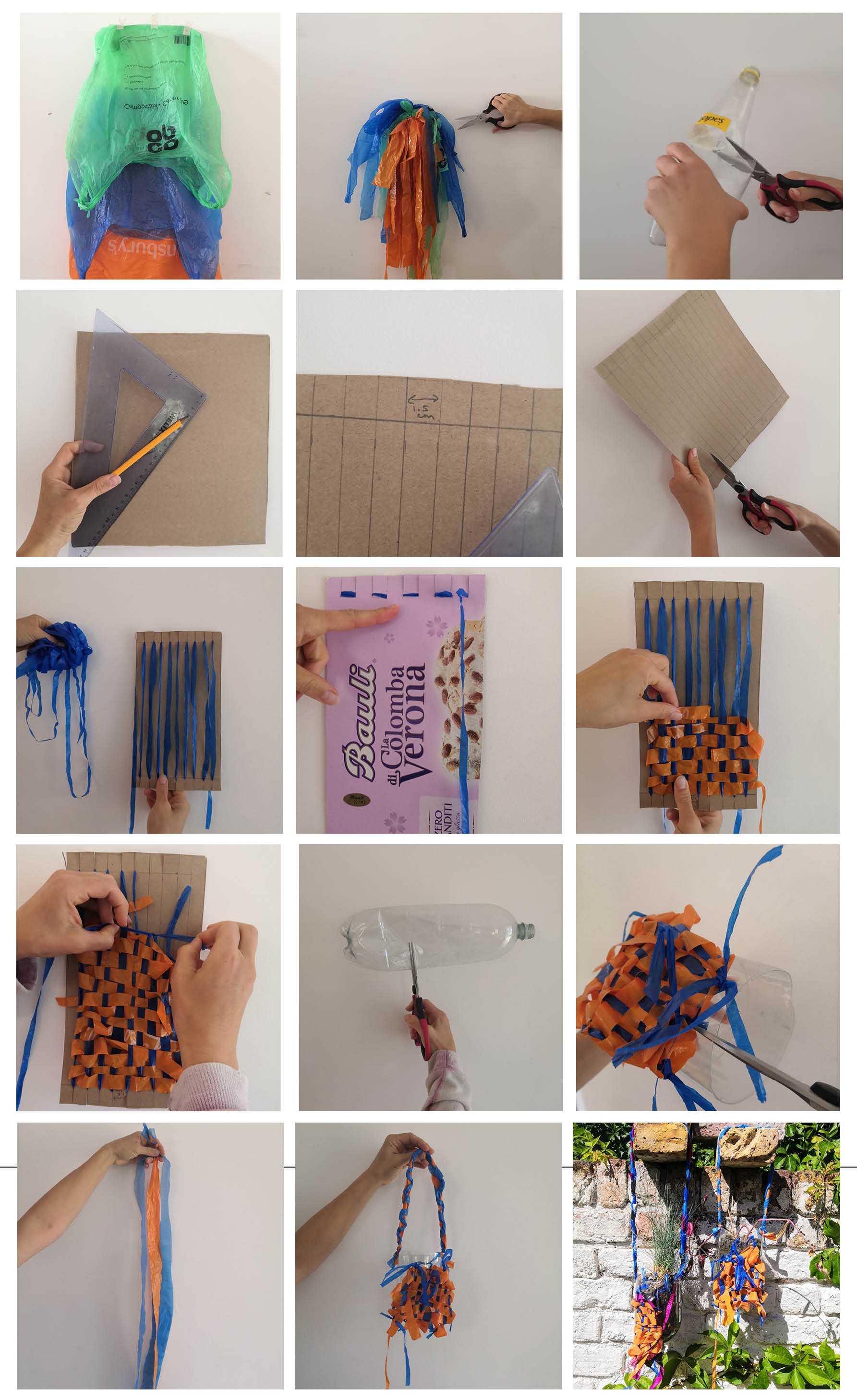 Camilla Brendon
Camilla Brendon is a London-based installation artist and arts educator, whose work investigates sustainability and environmental activism coming from a painting background, bold colour and striking forms are characteristic to her practice. She creates works using largely found, foraged and donated materials to create installation and 2D work. She graduated with BA(Hons) in Fine Art from Kingston University in 2008. Earlier in 2020, Camilla took part in the UH Arts Plastic Matter exhibition at the Art + Design Gallery, College Lane Campus.