Woven Bottle Baskets with Camilla Brendon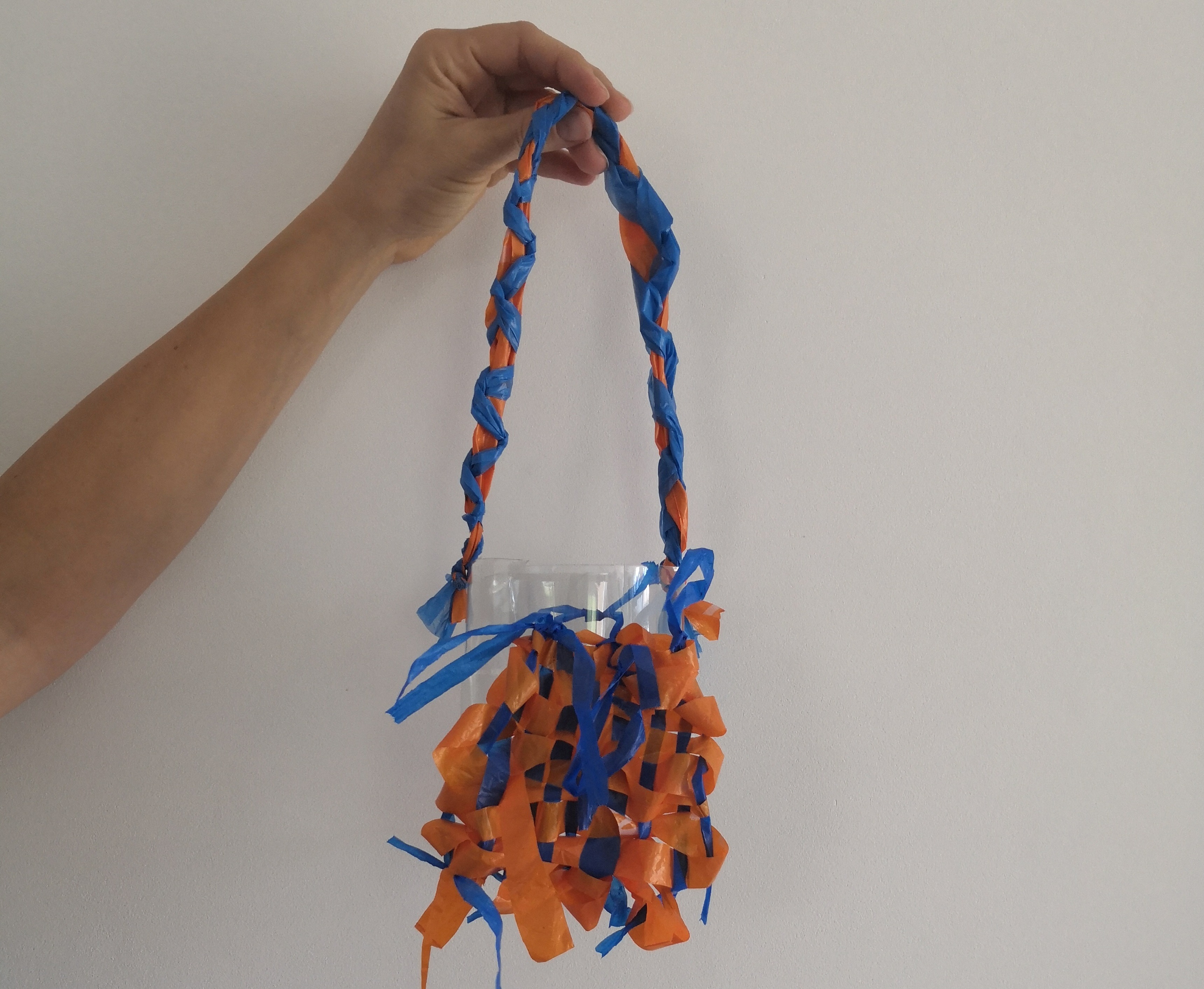 Get creative with artist Camilla Brendon to make a useful recycled pot or planter to brighten up your garden or interior. Alternatively, keep it as a two-dimensional woven piece to hang on your wall.
You will learn how you can reuse packaging and other throwaway materials to add character to your home and inspire thoughts on consumerism whilst aiding in the longevity of these materials.
Suitable for 8+, children should work with an adult.
Learn how to make woven baskets by watching the instruction video or through the text instructions here.
Share your creations with UH Arts on all socials at @UniHertsArts and with Camilla:
Camilla Brendon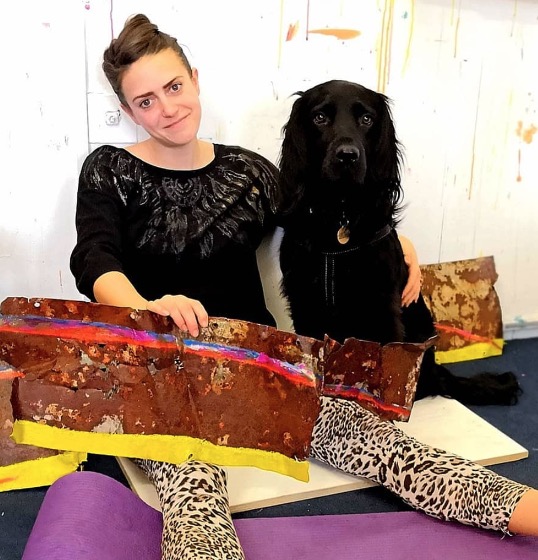 Instagram: @camillabrendon
Facebook: @camillabrendonartist
Twitter: @camillabrendon
Website: www.camillabrendon.com
#CreateItShareIt & #UHArtsatHome

You will need:
Cardboard from a cereal box or similar
Plastic bottle, tub or pot, a 2L bottle or milk container work well
Thin plastic eg. plastic bags, the film from food, (try to get the brightest colours you can)
Scissors
Ruler and pen or pencil
Ring pulls, bottle tops and lids for decorating
Instruction Video:
Step by Step: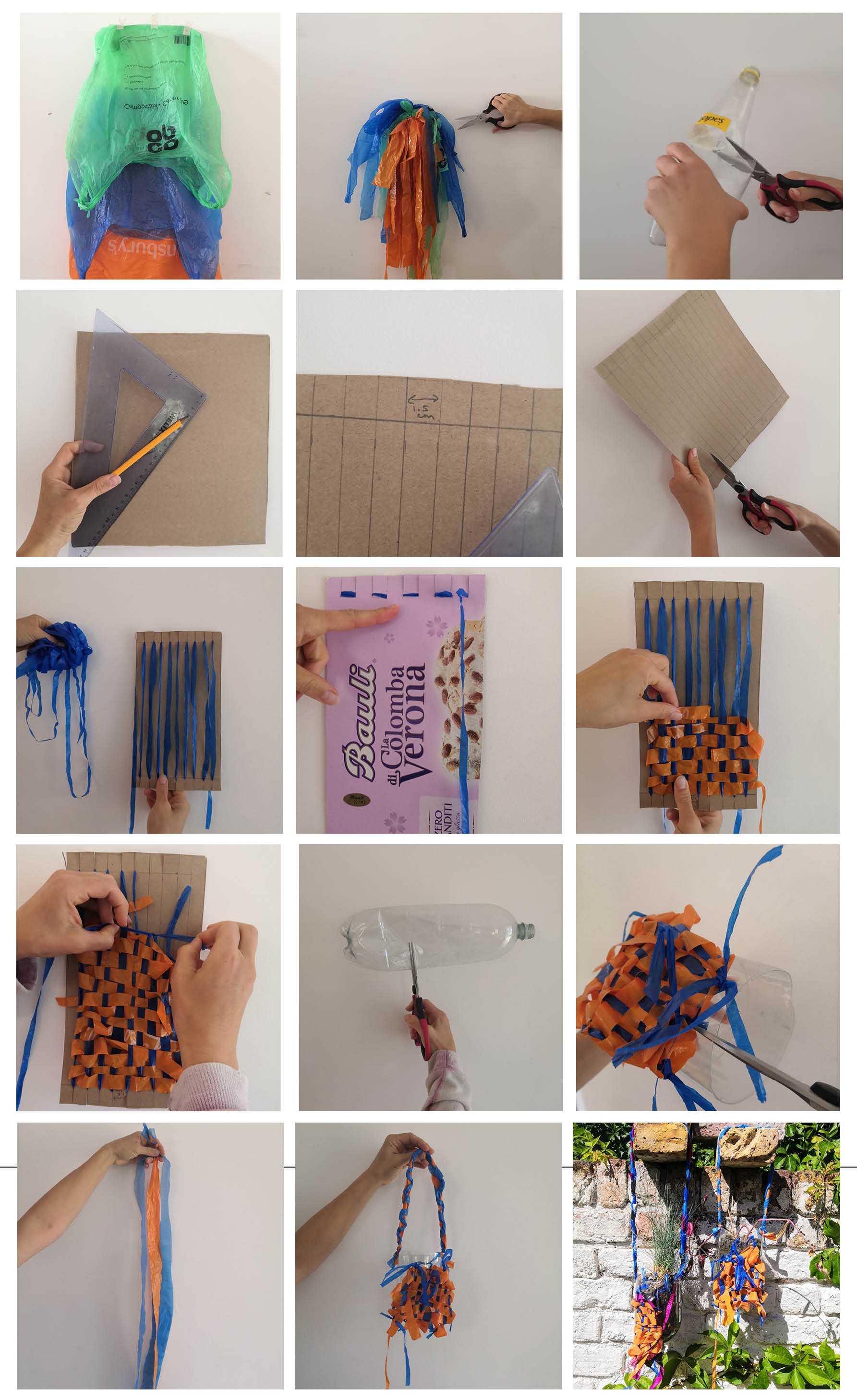 There are many activities on our website – what would you like to create next? Why not try doing a Recycled Pom-Pom next?
Share It!
Don't forget to share your creations - (ask a parent/carer if you're not on social media) - @UniHertsArts and with artist Camilla Brendon on all socials @camillabrendon using #CreateItShareIt #UHArtsatHome.