Adam James and Elly Thomas
UH Arts + Culture is thrilled to present Play Full – a two-person exhibition celebrating the playful works of artists Adam James and Elly Thomas. The show considers the relationships between art, play and playfulness, and invites us to pay attention to these integral, yet often overlooked, components of our culture.
Consisting of soft sculpture assemblages, costumes, drawings and video works, the exhibition showcases playfully constructed installations that consider the importance of play in our lives.
Adam James' work sets up a relationship between site, artist, audience and artwork that explores how a sculptural form can promote play and encourage forms of dialogue. His textile costumes and LARP (live action role play) video works reference events which the artist facilitates as a means for fostering new forms of communication, empathy and compassion between participants.
In Elly Thomas' installations, sculptures function as toys, animated through a variety of processes. Using methods of childhood play, Thomas' work explores the creativity of an adult artist. Free from finality, her improvised assemblages are 'active' objects that can exist in any number of configurations.
The playful approaches adopted by Adam James and Elly Thomas create unique and inviting works that transform the Gallery into a playground of art, and allow us to rediscover our hidden playful selves.
---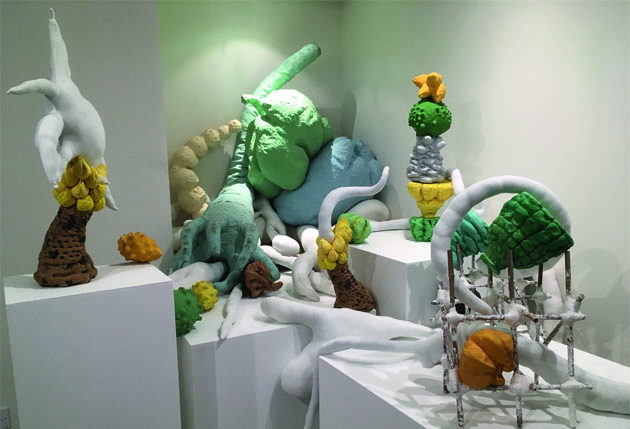 Elly Thomas, Re-Assemble, 2019, Papier-mache, latex, fabric. Installation view at Collyer Bristow Gallery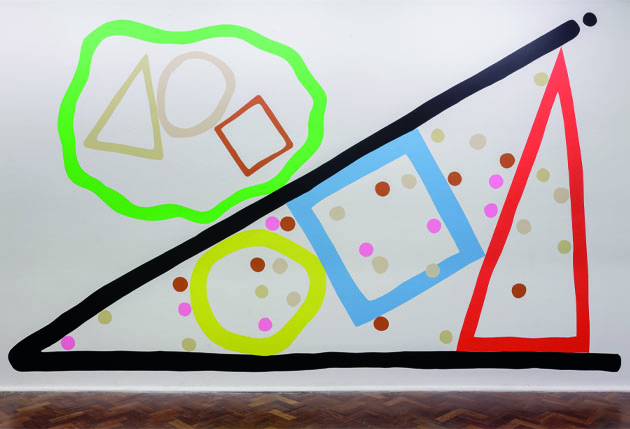 Adam James, An Extension of Us. Photography by Tim Bowditch