The University of Hertfordshire Art Collection features over 500 artworks displayed across its campuses. The Sculpture Walk presents an eclectic group of works which map the changing characteristics of British Sculpture since the 1950s.
Click on the interactive map below and hover over the numbers to learn more about the sculptures in the Art Collection.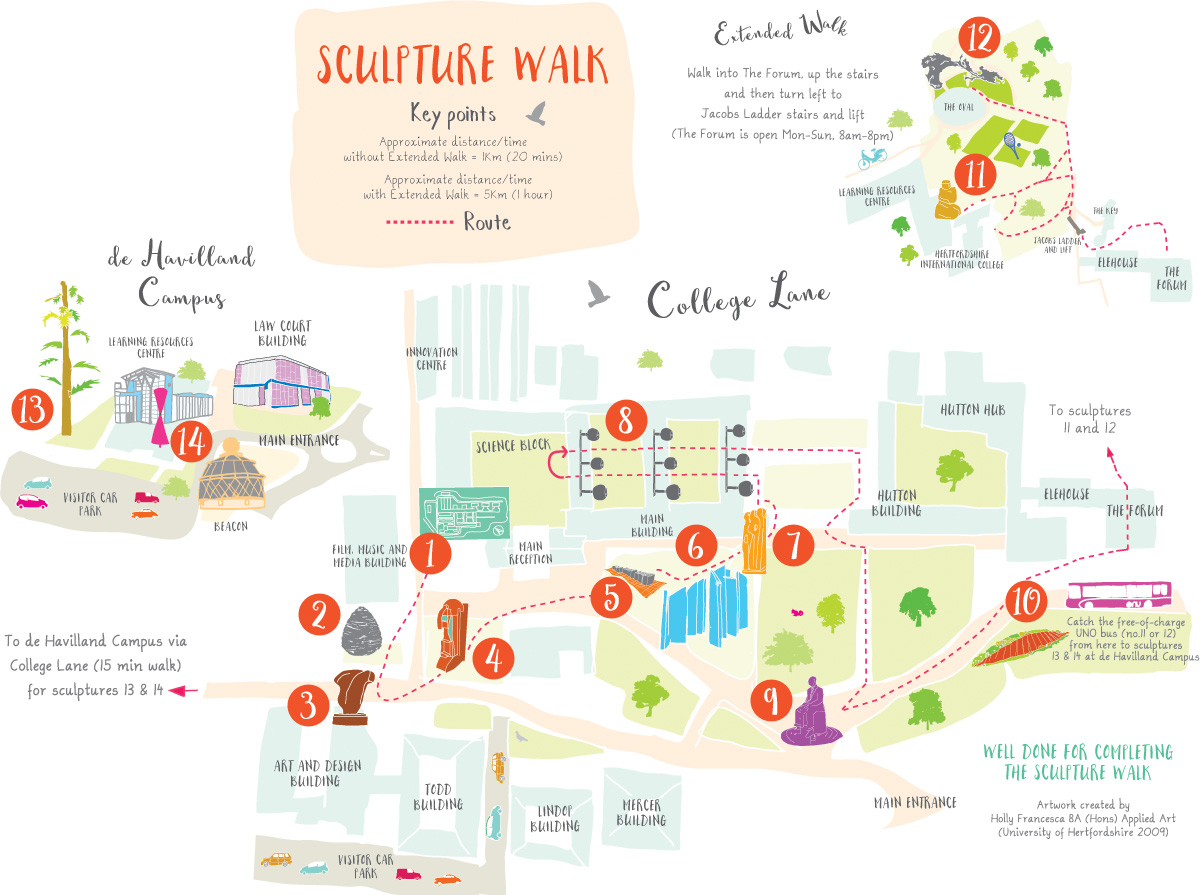 Download the Sculpture Tour Map
Guided Sculpture Tour
This narrated digital tour takes you on a virtual walk across our campuses, introducing 14 impressive outdoor sculptures along the way. We hope you enjoy the range of different sculptures and the new responses they may trigger.
Although tours are not currently available due to Covid-19, we normally hold monthly Sculpture Walks on the first Thursday of each month. Tours can be arranged by contacting us on +44 (0)1707 285395 or uharts@herts.ac.uk.
Art Collection:
Read more about the UH Art Collection