We invited children and young people to share their BIG ideas for Hertfordshire through a poster competition, and are delighted to present the three winners and their fantastic ideas.
The categories and winners are:
Best Artwork: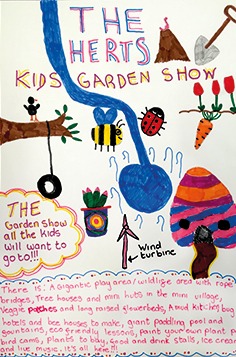 Amber age 10 with 'The Herts Garden Show' which includes treehouses, wildlife area and giant paddling pools!

Best Idea for Hertfordshire:
Emily age 6 suggesting more family cycle routes for all ages to enjoy.

Most Original Idea: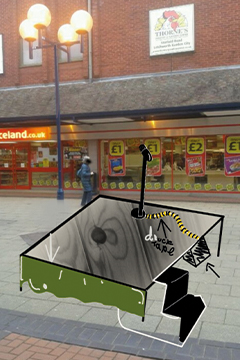 Emily age 11 with a stage in Letchworth Market Square, with built-in speakers and a waterproof cover and mic idea for events and entertainment in the town.

With thanks to our judges:
James Mayhew, illustrator and author
Katie Fenner, Mums Guide to Harpenden
Nick Howell, Widening Access and Student Success, University of Hertfordshire
Elizabeth Murton, Curator: Visual Arts, UH Arts
There are many online creative activities on our website for all ages to enjoy – you can get creative here.