Chapman Gallery is one of the main gallery spaces dedicated to showcasing the University's Art Collection. The architecture bears witness to the institution's incredible evolution – for over sixty years this was the gateway into Hatfield Technical College, then Hatfield Polytechnic and now the University of Hertfordshire.
Take a digital tour of the Chapman Gallery:
To explore our entire Collection visit our online database on eHive by clicking below.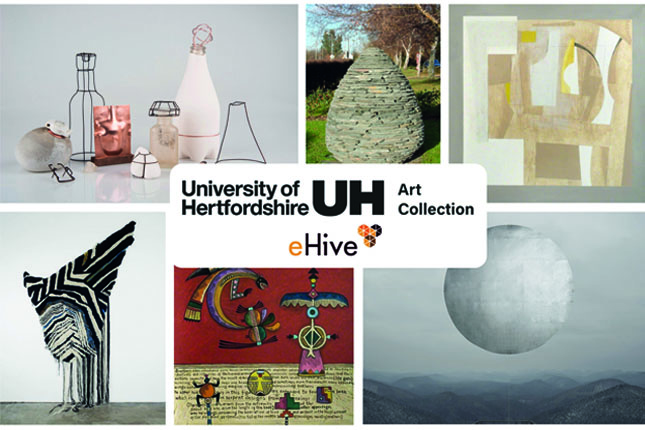 The Art Collection Strands:
Historical - includes works by artists such as Ben Nicholson, Barbara Hepworth and Reg Butler.
Contemporary Artists - developed through UH Arts' exhibition programme and membership of the Contemporary Art Society, includes works by Andy Goldsworthy and Alan Davie
Student /Staff - includes works by Sam Jury and Diane MacLean