Recycled Pom-Poms with Camilla Brendon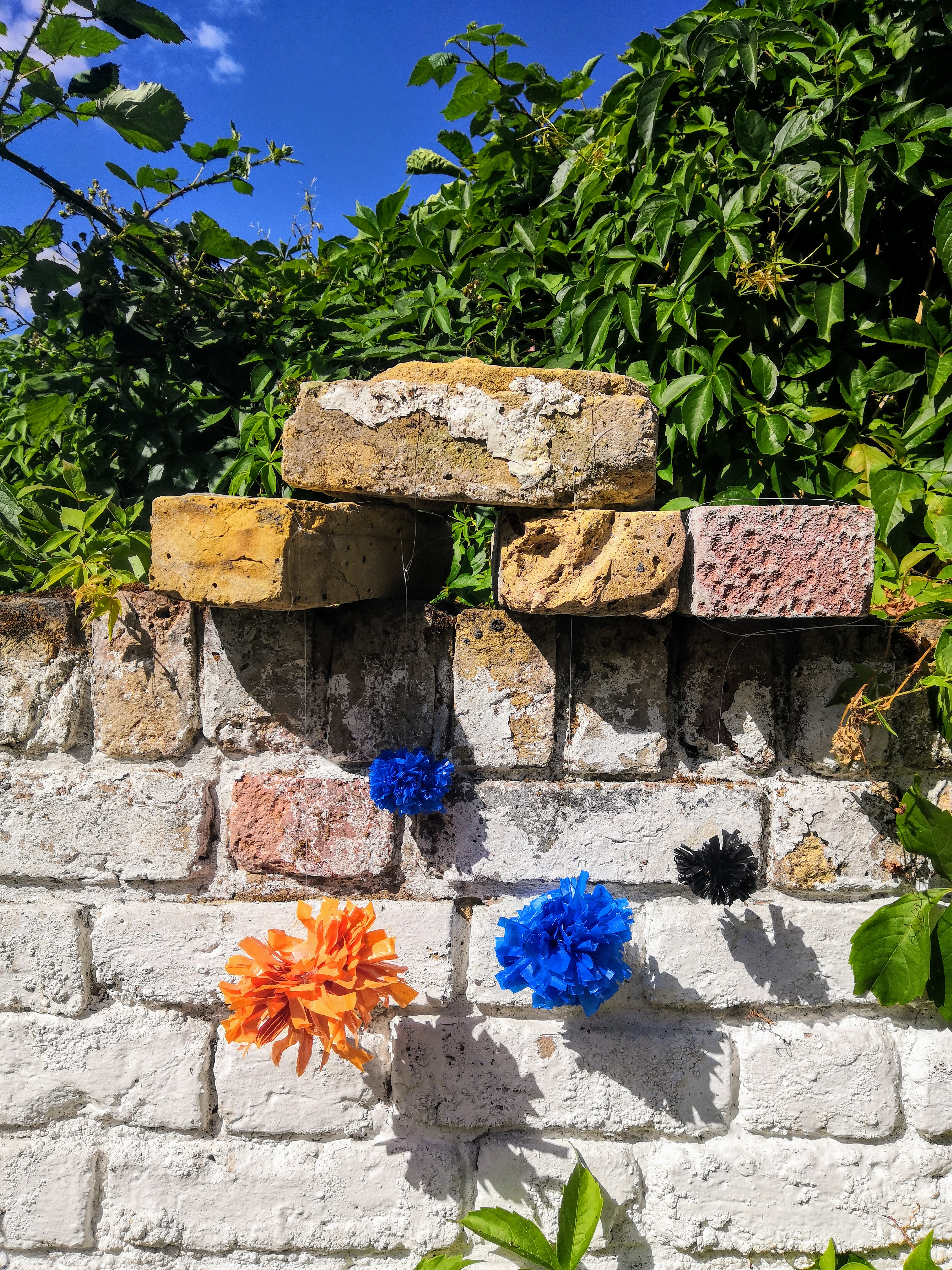 Get creative with artist Camilla Brendon and make plastic pompoms to use in your home or as accessories! You will learn how you can reuse plastics, card and other throwaway materials to add character to your home and inspire thoughts on consumerism whilst aiding in the longevity of these materials.
Suitable for all ages, young children will need an adult to work with.
To learn how to make Plastic Pom-Poms, watch the instruction video below or view the text instructions here.

Share your creations with UH Arts on all socials at @UniHertsArts and with Camilla: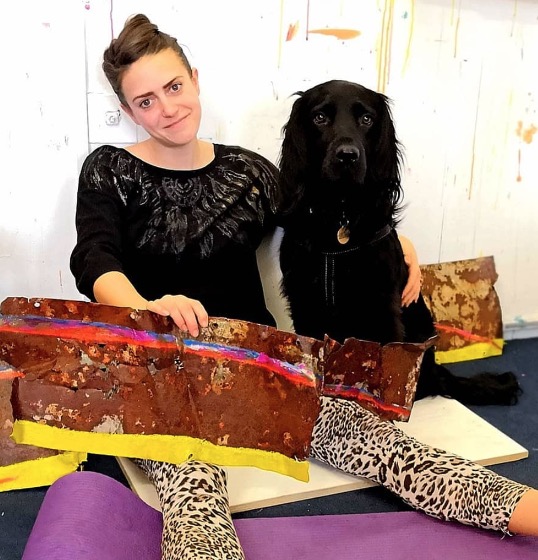 Camilla Brendon
Instagram: @camillabrendon
Facebook: @camillabrendonartist
Twitter: @camillabrendon
Website: www.camillabrendon.com
#CreateItShareIt & #UHArtsatHome
You will need:
Cardboard from a cereal box or similar
String or thread
Thin plastic eg. plastic bags or film from food packaging
Scissors
A pen or pencil
A large round container to draw around, like a spice pot with a 5cm diameter is about right
A small round container, like a lip balm to draw around
If you have a compass you can use this instead of the containers
Instruction Video:
Step by Step: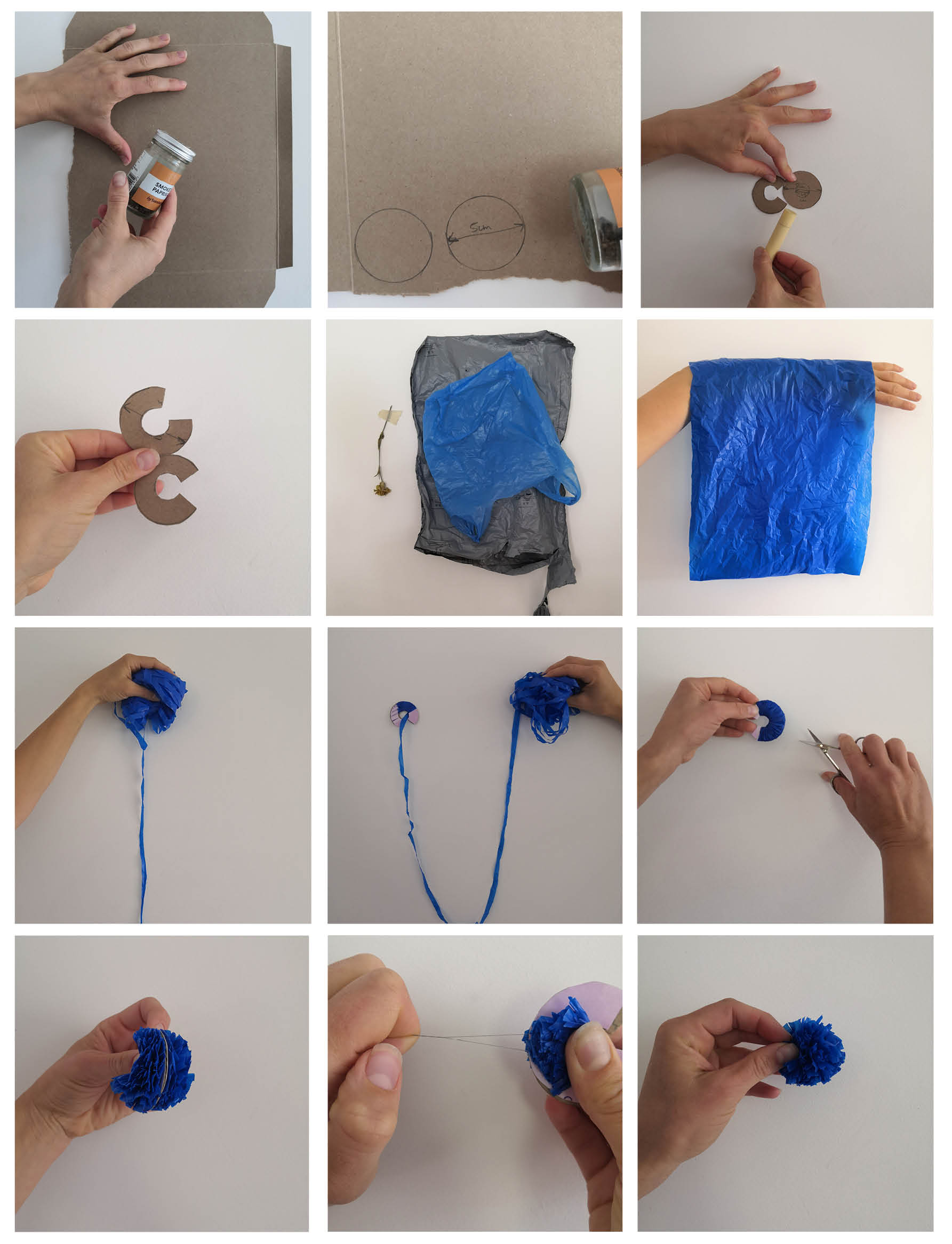 Take it further
Why not try various sizes and colours, then tie them on long plastic yarn strings to decorate your home for a party? You can also make the pompoms into quick broaches using safety pins.
Share It!
Don't forget to share your creations - (ask a parent/carer if you're not on social media) - @UniHertsArts and with artist Camilla Brendon on all socials @camillabrendon using #CreateItShareIt #UHArtsatHome
There are many activities on our website – what would you like to make next?
Why not try making a Woven Bottle Basket next?