Freestyle Drawing with Harriet Riddell
Join artist and University of Hertfordshire alumna Harriet Riddell to learn the rules of drawing... so you know how to break them! These quick drawing exercises will help you to be free and loose while you draw, not to be afraid of 'mistakes' and help to engage your eyes and hands together while you draw.
Suitable for ages 5+, but children and adults will need to work together.
You will find your instructions to get started here.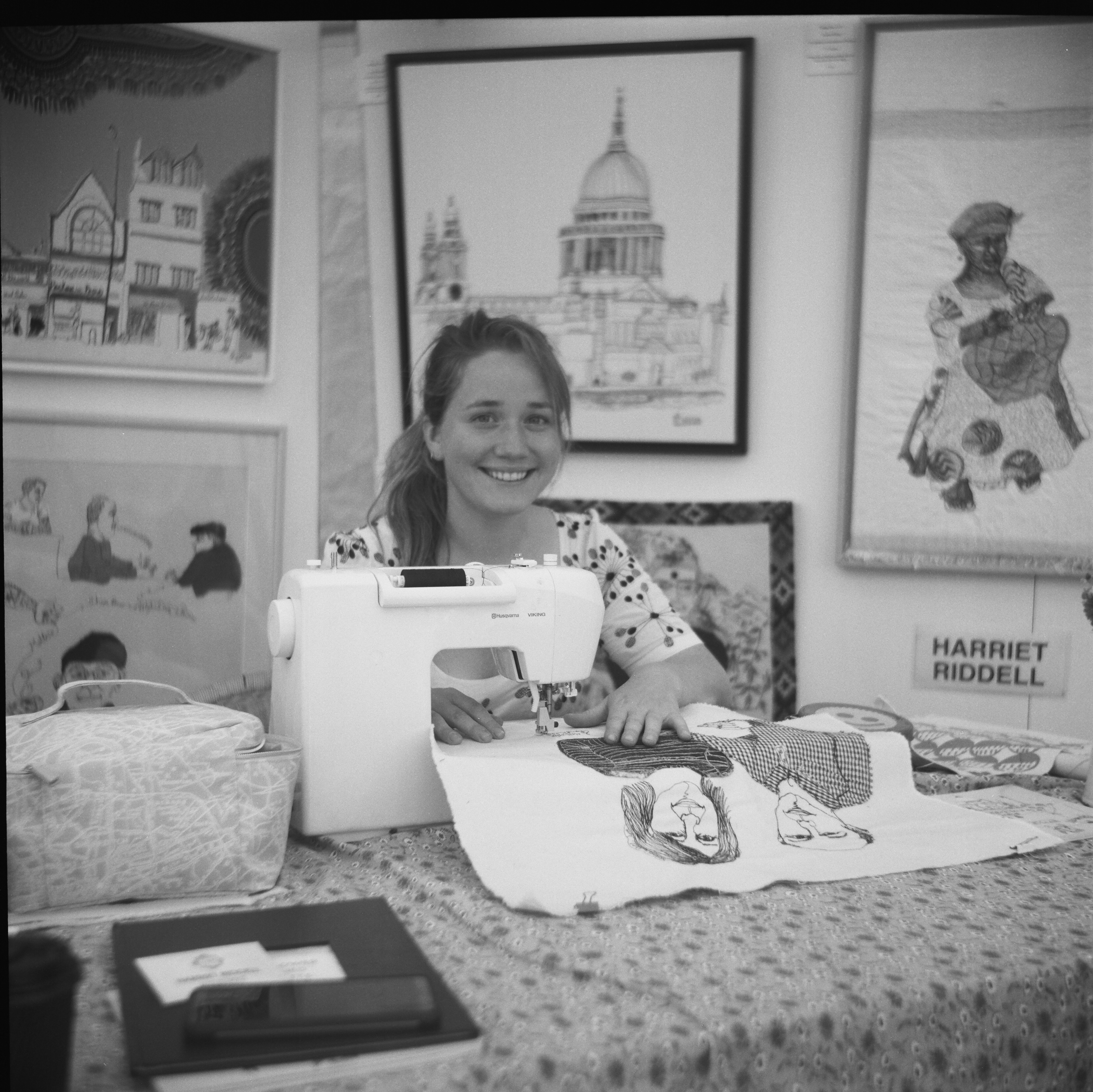 Harriet Riddell
Instagram: @InStitchYou
Website: www.institchyou.co.uk
#CreateItShareIt & #UHArtsatHome
You will need:
A few pieces of paper (the bigger the better, but A4 will do).
A pen, a pencil, or any kind of drawing tool. A black marker pen is my favourite.
A table, a big book or board to lean on.
A friend or family member to join in with you or a mirror if you are doing a portrait.
Optional – a timer (e.g. egg timer or from your phone).
Good lighting, make sure you can see well.
Step by Step:

Take it further:
Include words in a drawing – perhaps hidden in the hair? Words that you or your partner might have said, or describe your/their interests.
Drawing an observational portrait with your feet, clasp the pen in your toes and draw!
Use a long stick and dip it in ink or paint or tape a felt tip pen to the end and try drawing the face standing a meter away from your paper.
Draw the face with straight lines, creating a cubist approach to the face.
Use a sewing machine and a free motion embroidery foot and try stitching the face onto canvas or denim (it helps if the fabric has a heavy weight). Care and adult supervision required.
Harriet draws with a sewing machine, and we have some of her artworks in the UH Art Collection you can see here.
Share It!
Don't forget to share your creations - (ask a parent/carer if you're not on social media) @UniHertsArts using #CreateItShareIt #UHArtsatHome. We'll make sure to share whatever you send us!
There are many activities on our website
Why not try doing a Junk Draw next?