Creative Characters Stay Home with Harry Woodgate

Artist Harry Woodgate has created a townhouse of Creative Characters who are busy staying at home. Unwind as you colour in this townhouse full of Creative Characters in different rooms doing different things (such as a whale in the bath or a dancing lion).
Alternatively, fill the blank house with drawings of your own quirky characters staying at home, using the empty townhouse template. You can use your imagination to create each room and the characters within them. Or you can use Harry's Creative Character generator to get ideas of who lives in your house here.
Suitable for kids – and big kids – of all ages.
Click to view or print the colouring sheet here or the blank townhouse to draw in here
Share your creations with UHArts on all socials at @UniHertsArts and with Harry: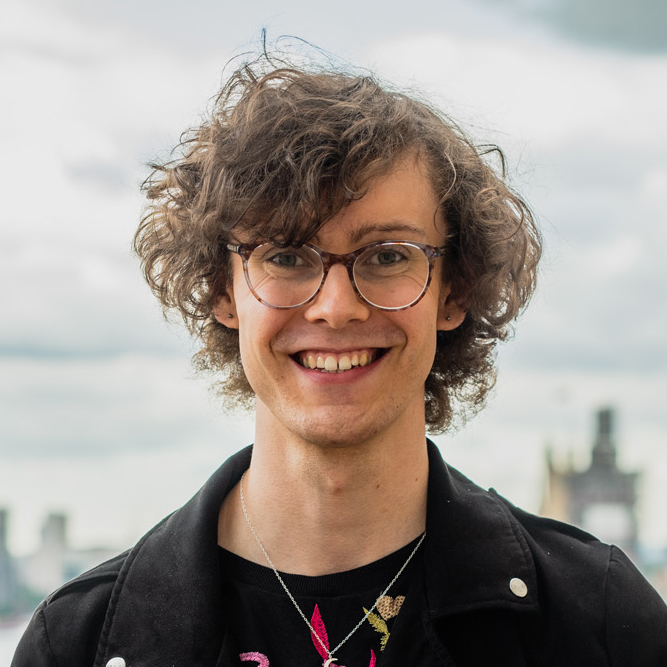 Harry Woodgate
Twitter: @harryewoodgate
Instagram: @harrywoodgateart
Website: www.harrywoodgate.com
#CreateItShareIt & #UHArtsatHome
Creative Characters Stay Home – colour in the full townhouse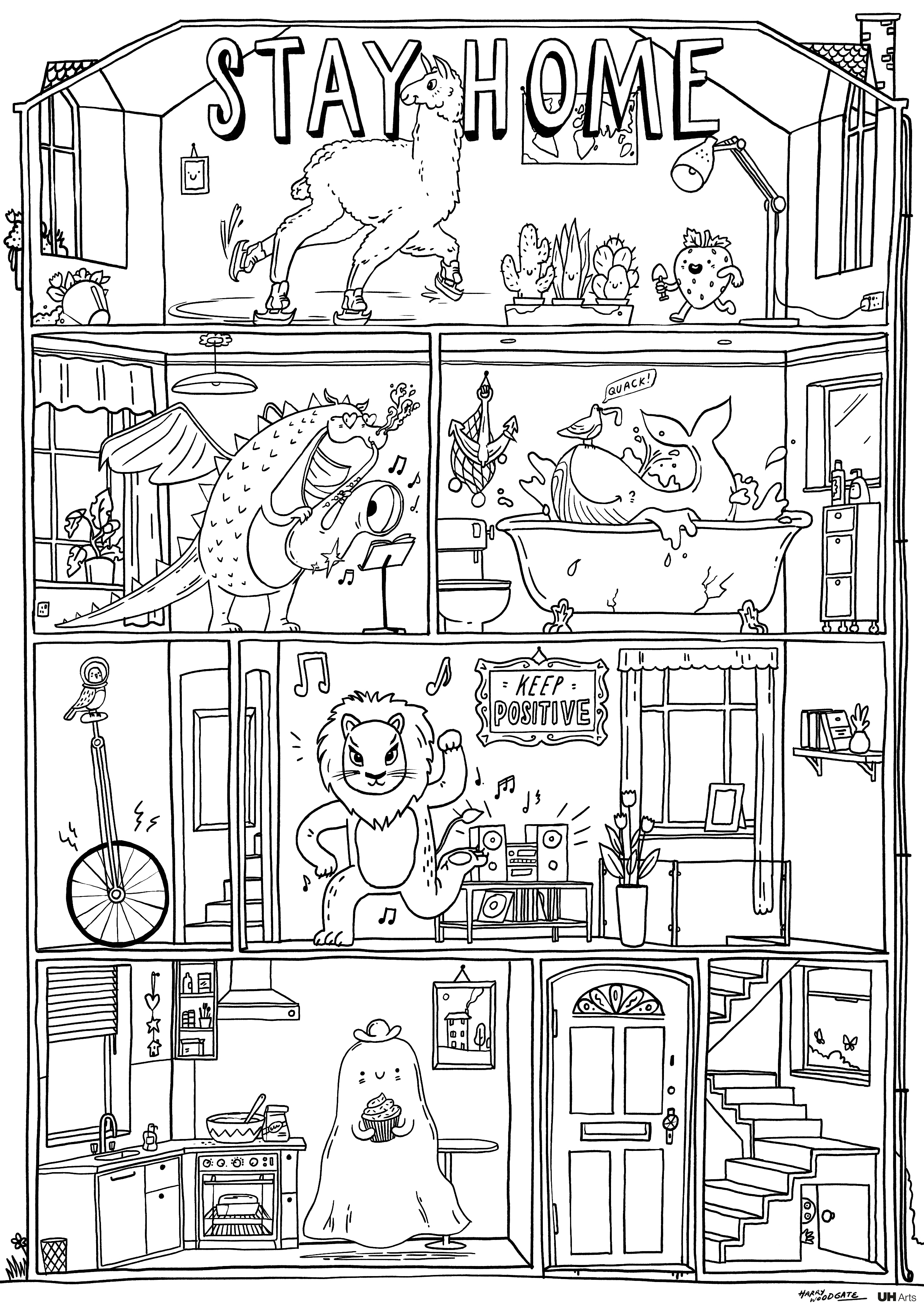 Creative Characters Stay Home – fill your own townhouse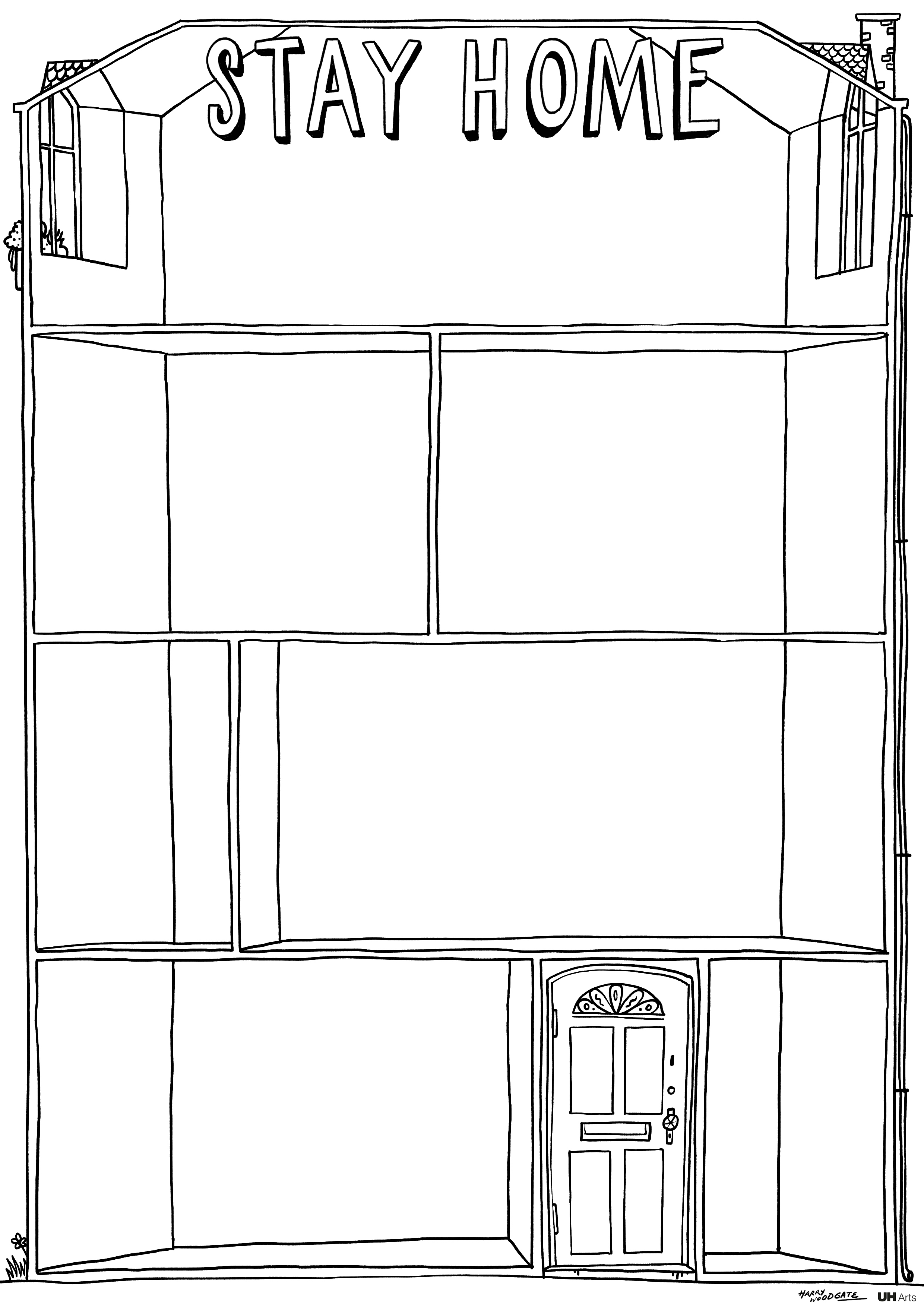 Share It!
Don't forget to share your creations - (ask a parent/carer if you're not on social media) - @UniHertsArts and with artist Harry Woodgate on Twitter @harryewoodgate and Instagram @harrywoodgateart using #CreateItShareIt #UHArtsatHome.
We'll make sure to share whatever you send us!