Sliding Puzzle with Lee Farmer
Create your own sliding puzzle, using drawing or painting and collage techniques, with artist and UHArts technician Lee Farmer. This activity invites you to draw a picture – which could be your own portrait or that of someone who is with you.
If you want to draw a portrait check out Harriet Riddell's activity.
Suitable for ages 5 to adult, younger makers may need adult assistance or supervision.
You will find instructions to get you started here.
Share your creations with UH Arts on all socials at @UniHertsArts and with Lee:
Lee Farmer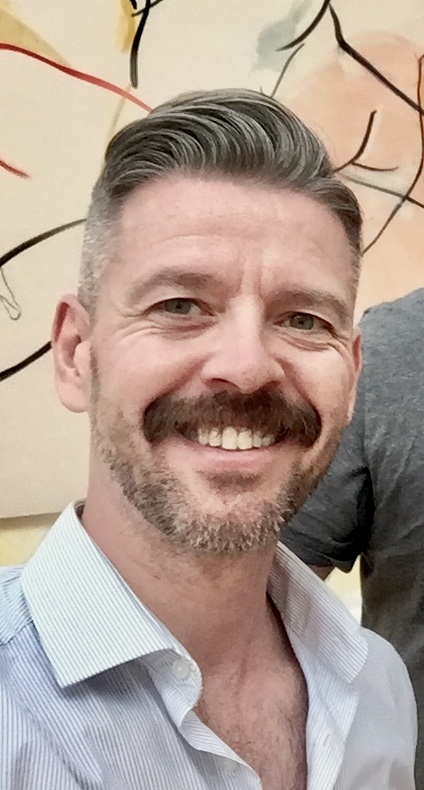 Instagram: @mrleefarmer
Website: www.leefarmer.net
#CreateItShareIt & #UHArtsatHome

You will need:
Cardboard (e.g. a box - big enough to cut a 30cm x 30cm square from the largest side)
Scissors, or craft knife and cutting mat/board (this will need adult assistance)
Glue stick or double-sided tape
Coloured/ printed papers for collaging
Blank paper for drawing
Pencils, coloured pencils, coloured pens or paints
Thick coloured pens or coloured tape
Step by Step:
Take it Further
You could:
Create a puzzle on a different theme, e.g. make your image abstract, using random shapes or make it from a splash painting
Use more squares, or make it much smaller or much bigger!
Make a puzzle where the squares are double-sided (two puzzles for the price of one!)
Share It!
Don't forget to share your creations - (ask a parent/carer if you're not on social media)
@UniHertsArts and with artist Lee Farmer on Instagram @mrleefarmer
Using #CreateItShareIt #UHArtsatHome
We'll make sure to share whatever you send us!