How to Draw a Face with Harriet Riddell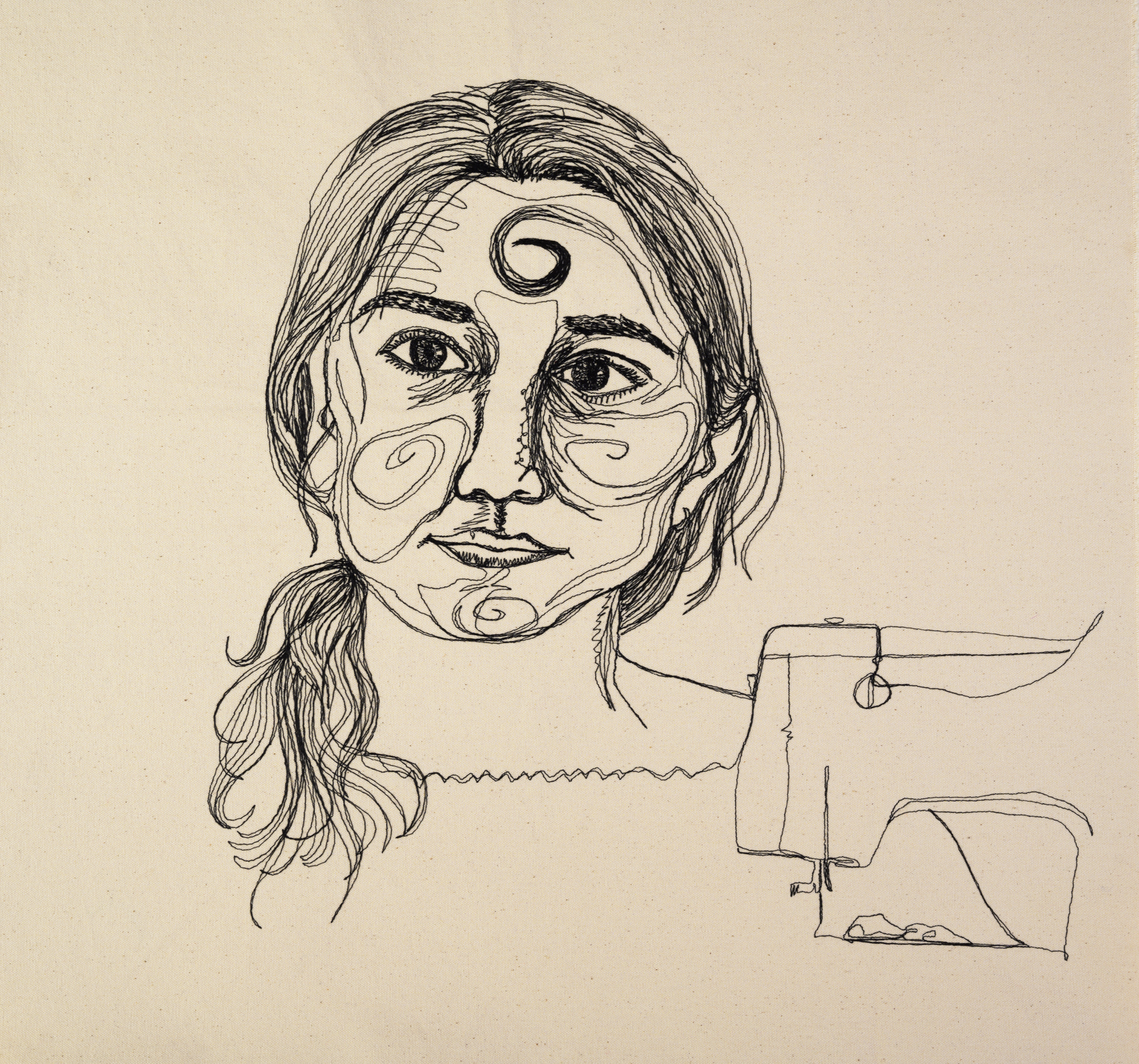 Create your own portrait or draw the face of your drawing buddy. This exercise will teach you the proportions of the face, how to look and measure with your eyes whilst drawing. Learn the rules so you know how to break them with artist and University of Hertfordshire alumna Harriet Riddell. Have fun and have a go, it does not need to be perfect.
Suitable for ages 6+, children and adults will need to work together.
You will find your instructions to get started here.
Share your creations with UH Arts on all socials at @UniHertsArts and with Harriet: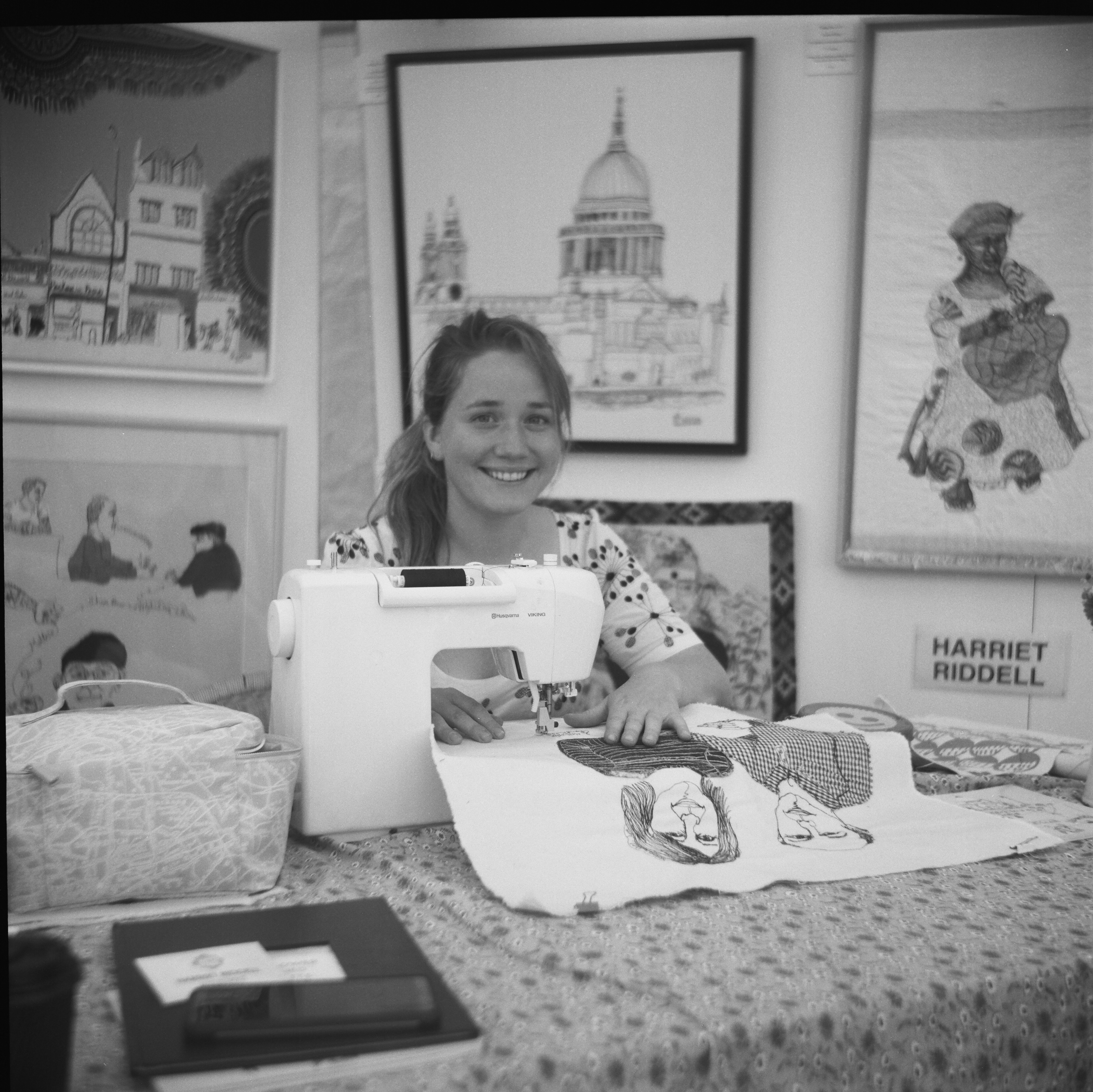 Harriet Riddell
Instagram: @InStitchYou
Website: www.institchyou.co.uk
#CreateItShareIt & #UHArtsatHome

You will need:
A piece of paper (the bigger the better, but A4 will do)
A pen or a pencil or any kind of drawing tool
A friend or family member to join in with you or a mirror if you are doing your own portrait
In this activity we are going to go over some basic rules of the face, which will link to Harriet's second activity coming soon...
Harriet says:
Usually when drawing a person's head, I strongly suggest starting with the eyes or the features within the head. This way you are more likely to get the size of the head more accurate. (Rather than trying to fit features into a head). However for this quick tutorial, I am going to draw the head first, this is because it helps me show you the proportions of the face. (It's how I learned).
Step by Step: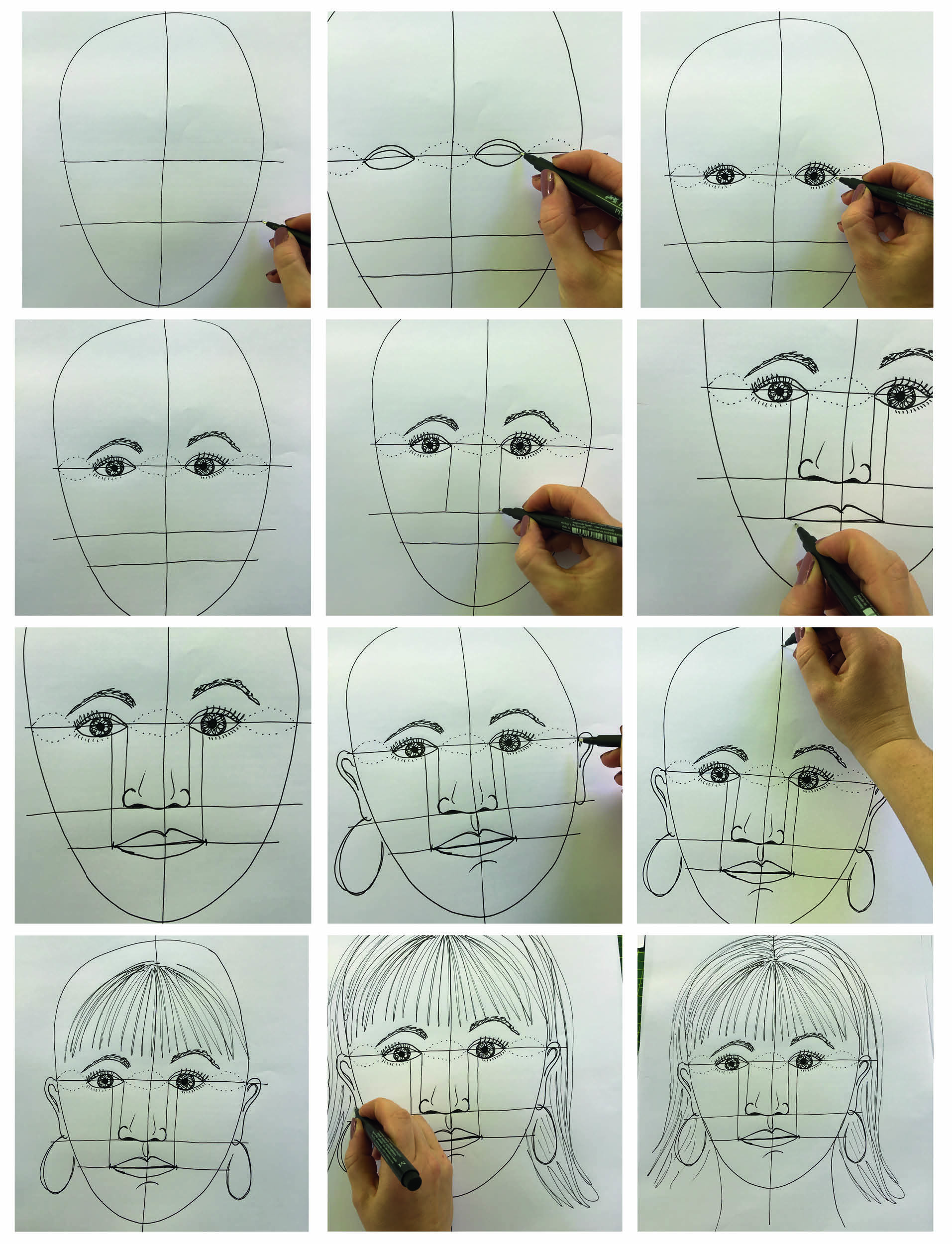 Harriet draws with a sewing machine, and we have some of her artworks in the
UH Art Collection
you can see
here
.
Take it Further:
Did you know there are usually 7 or 8 heads in an adult's body? If you stand back from a friend or a life-size mirror, you can measure their head and then fit that shape in 8 times down the body. Why not try drawing a life-size image of yourself or your friend using the 8 head rule?
Share It!
Don't forget to share your creations - (ask a parent/carer if you're not on social media) @UniHertsArt using #CreateItShareIt #UHArtsatHome. We'll make sure to share whatever you send us!
There are many activities on our website – what would you like to make next?
Why not try making a Tiny Book with your drawings?