Find inspiration on a walk to create a nature collage with artist Sarah Evans. You will be encouraged to look at your surroundings as you take a local walk, and combine photographs with collecting natural objects to make your own picture.
Suitable for all ages, children will need some support.
You can find out how to do the activity by watching the video above and viewing the PDF text instructions here.
Share your creations with UH Arts on all socials at @UniHertsArts and with Sarah: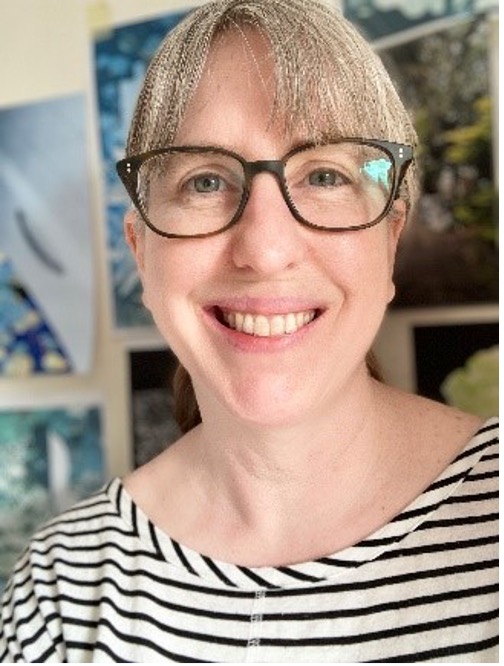 Sarah Evans
You will need:
A camera – a phone camera is good*
A small bag to gather objects
An inkjet printer, if you have one*
Pencil
Take a walk on a spring day
*(If you do not have a camera or printer, you can still do this activity: you will need to find a landscape image in a book or magazine approx A4 in size)
Step by Step: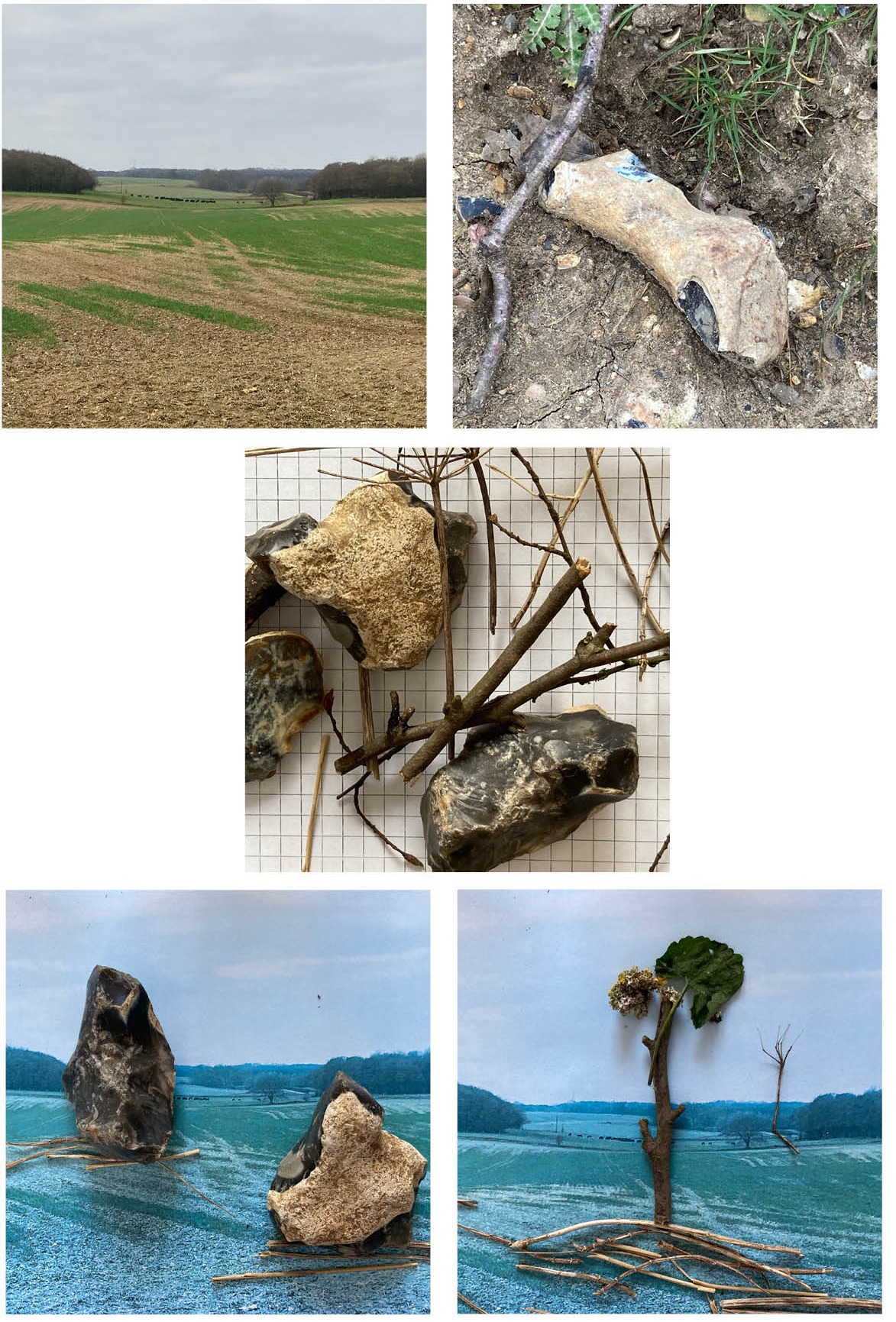 Take it Further:
Use white acrylic paint to take out areas of the background image, or use pencil or pen to create shadows to help ground the objects in the landscape.
Play with scale: while out on the walk the objects are small and seem insignificant compared to the wider landscape, but in the artwork the objects' scale is increased in a transformative way and they take on new characteristics - experiment by collecting similar objects of different sizes (i.e. a selection of stones) to test the effect.
You could also experiment with different backgrounds (i.e. narrower view) adding the same object to see how its scale shifts.
Share It!
Don't forget to tag your creations with @UniHertsArts on all socials. Using #CreateItShareIt #UHArtsatHome We will aim to share what you send us!
There are lots of activities on our website – what would you like to make next?
Why not try Sarah's other activity Flower Collage.