Room with a View by Jane Glynn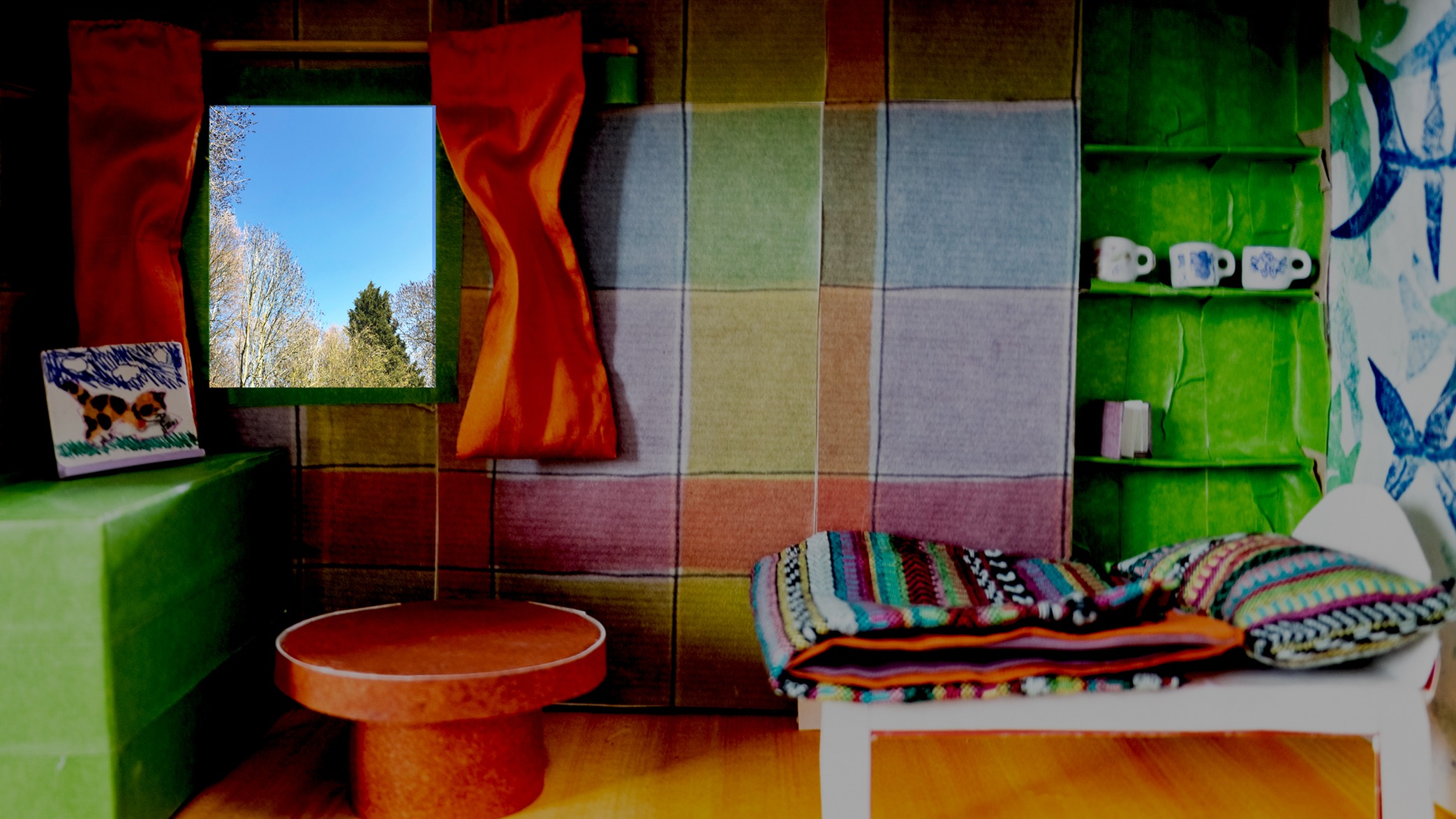 Make a little room using your imagination and all the scrap materials you can find around your home. Create a room with a view, complete with furniture, and place the room against a window or print your own view.
Would your room have a view of a balcony, back garden or a city like Paris? The choice is yours.
Suitable for all ages.
You'll find instructions to get you started below - click here and a handy template for furniture here
Share your creations with UH Arts on all socials at @UniHertsArts and with Jane: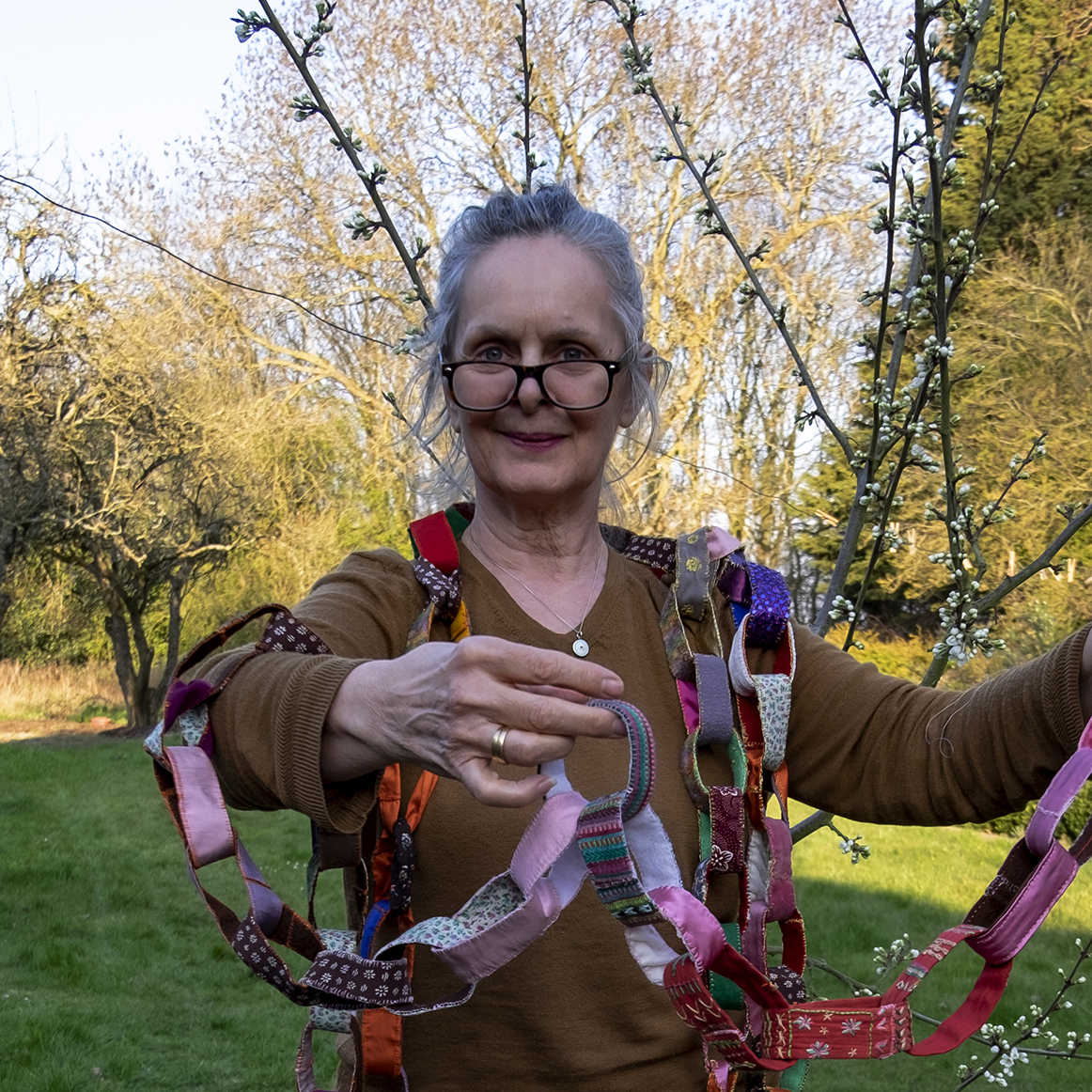 Jane Glynn
Twitter: @janeglynn
Instagram: @janeglynnphillips
Website: www.janeglynn.co.uk
#CreateItShareIt & #UHArtsatHome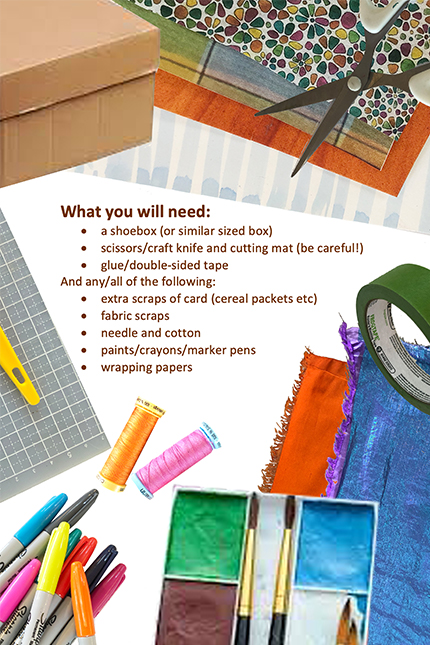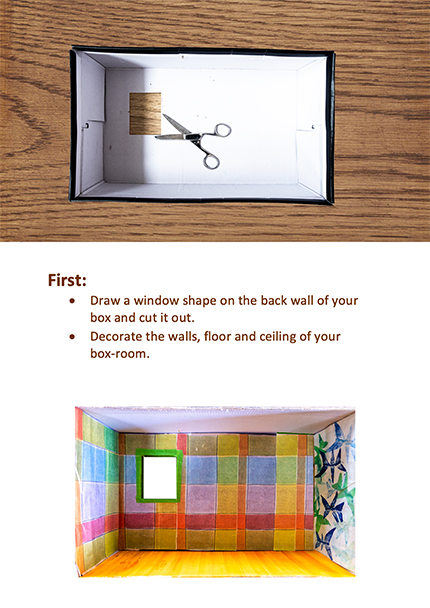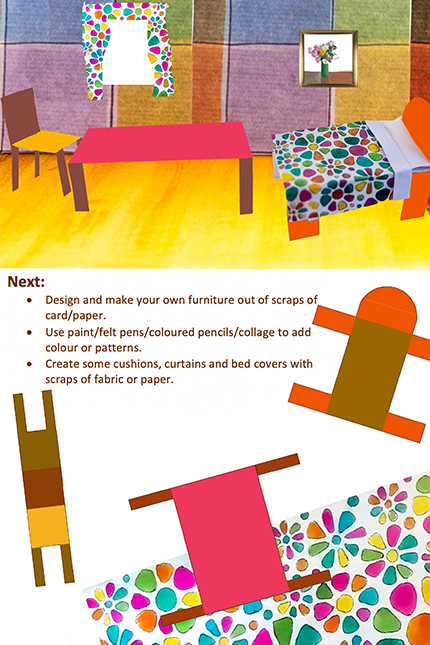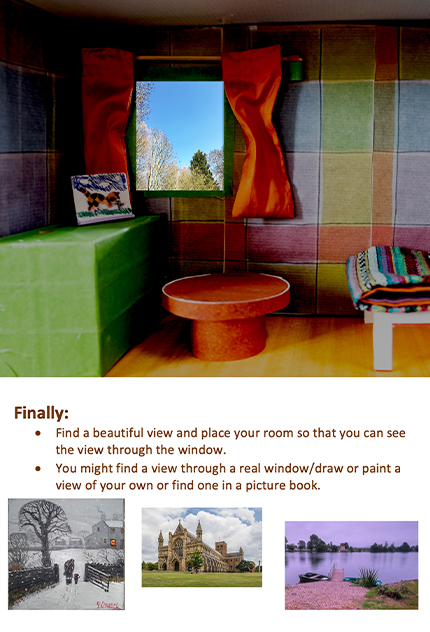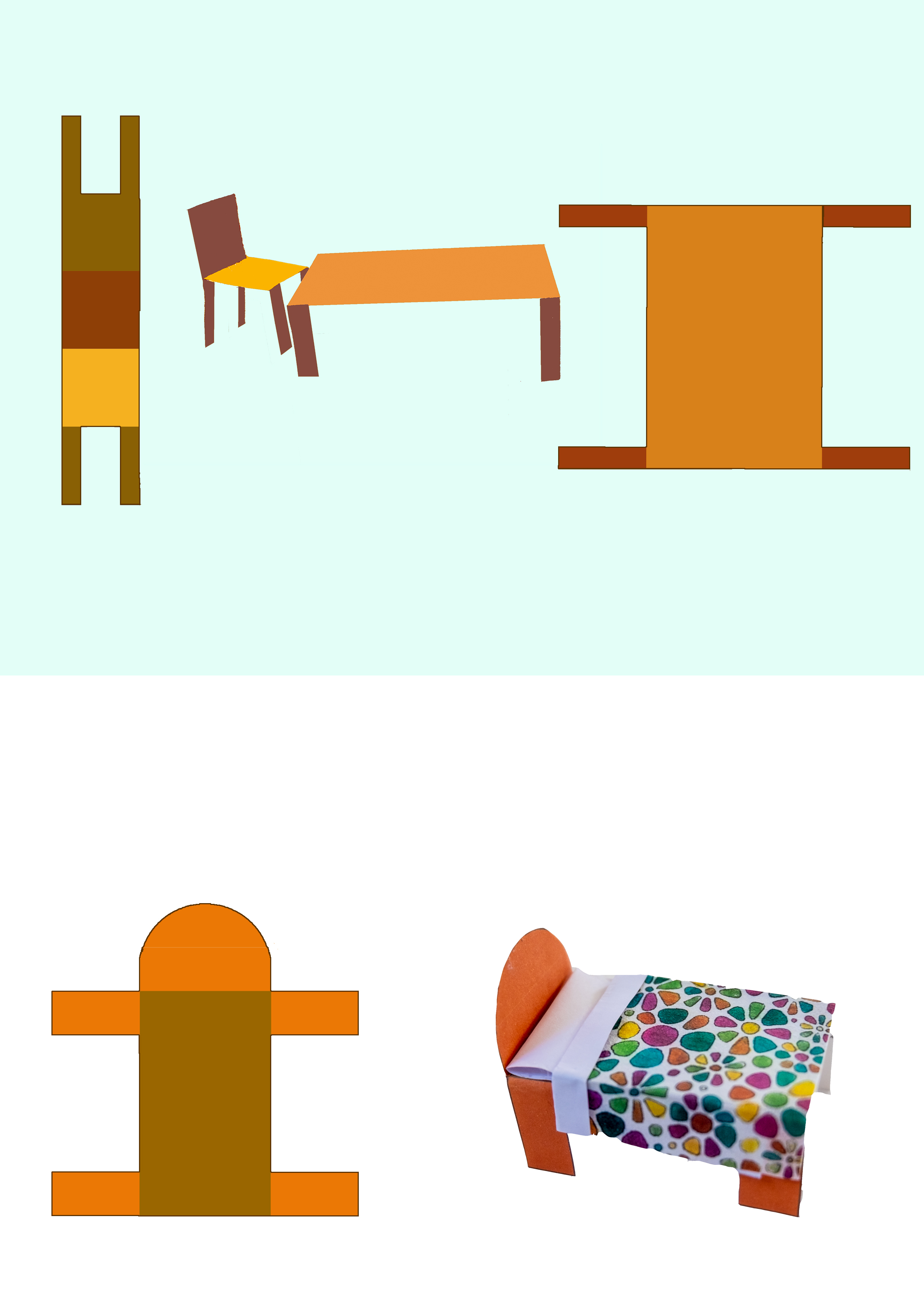 Share It!
Don't forget to share your creations - (ask a parent/carer if you're not on social media) - @UniHertsArts and with artist Jane Glynn on Twitter @janeglynn and Instagram @janeglynnphillips using #CreateItShareIt #UHArtsatHome.
We'll make sure to share whatever you send us!