UH Arts + Culture in Conversation
UH Arts + Culture works with emerging and established artists to create projects both in the Art + Design Gallery on campus and in St Albans Museum + Gallery. This blog engaged in conversation with exhibiting artists to explore ideas, research and context that have inspired the work they have created.
Authored and edited by Dr Barbara Brownie, Principal Lecturer in Visual Communication at the University of Hertfordshire.
uhartsinconversation.wordpress.com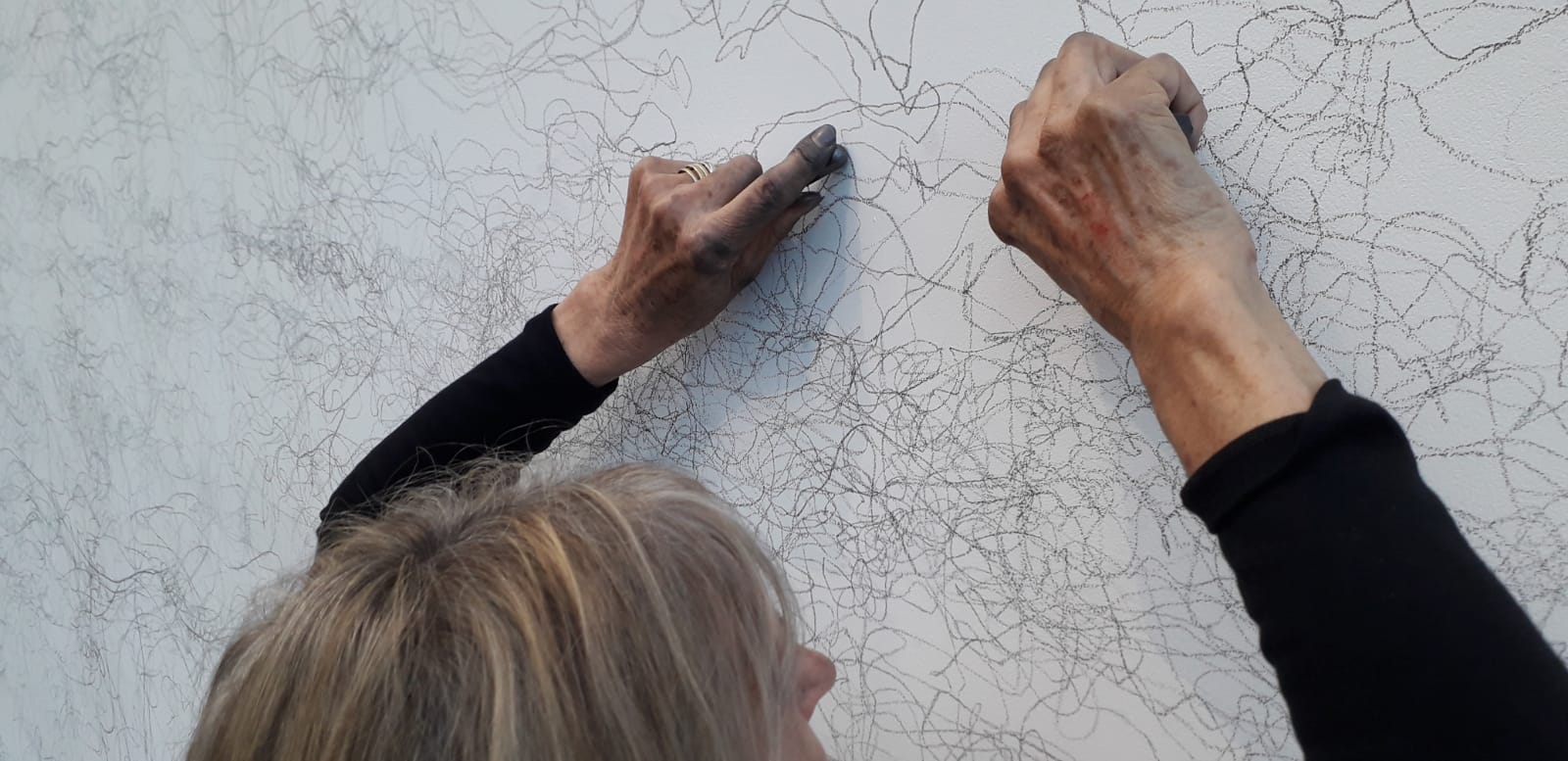 Jane Grisewood performing 'Blind Lines' at 'Line/Extended' exhibition, 2019